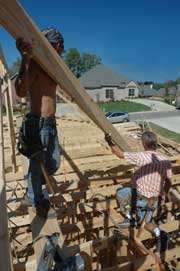 Welcome to Green Making!
Green Making is the local community for building green homes. We help people interested in green building get together and find resources by sponsoring social media groups, promoting events, and linking to key resources on the Web. Green Making is your premier place to find resources that help you construct your own natural, eco-friendly home, featuring all the things closest to you. And it puts you in touch with the broader green building community, bringing together designers, suppliers, builders and owners. This allows people to exchange information and learn about the best in the community.
Home is our place of refuge. We may explore the world, but nothing feels quite like coming home to a comfortable, natural and safe structure that holds the embodiment of our self. For many, the ideal home is healthy for us and for the environment; and we may be striving to find, build or make-over a home to express these needs.
Thank you for visiting Green Making. Please sign up under Login in the left column or click Your Resources, in the ribbon above, to continue.
Get resources in your area!
Tell us about you!
We just have a few questions...